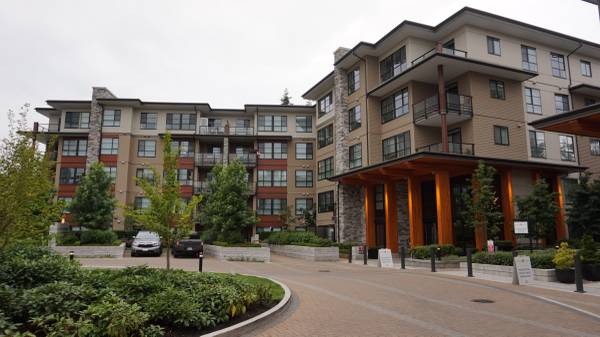 We understand that the Coquitlam Rental market is extremely competitive, we also understand that you want to protect your Coquitlam rental investment property and get the most out of your investment. Our team has been providing services to Coquitlam rental units in the Tri Cities for many years. Our team of property managers can provide you insight on up to-date Coquitlam rental property pricing and location advice.
When working with one of our property managers for your Coquitlam rental property, you can expect:
- Competitive rates and pricing 
- Knowledge regarding RTB policies and tenancy laws
- Thorough background checks on potential applicants including: current and previous landlord references, employment confirmation and reference, extensive credit check, and criminal background search. 
- No hidden fees
- Advertising of your property on multiple platforms such as: Craigslist, AxfordPropertyManagement.com, Facebook, Realtor.ca, Zumper, and LivRent
- Prudent property inspections by the property manager
- Cumulative and month-to-month statements of rental income and management fees
For more information on our service or how you can get in touch with one of our Coquitlam property managers, contact us today at:
We also service the below areas!
Property Management in Coquitlam, B.C.

Owning rental properties in Coquitlam can feel difficult at times because of how competitive the market is. Even if you have been in the business of handling rental properties for a while, it's hard to keep up with the constant market shifts and trends. We understand that this is frustrating for a lot of property owners, which is why our property management services in Coquitlam, B.C., are so popular.

When you choose to let the Axford team help with your property management, you are choosing to maximize the returns on your investment while minimizing the headache that comes along with handling your real estate alone. We have been providing expert property management in Coquitlam, B.C., for years, and our clients are always highly satisfied with the results that we provide.

You will receive a full list of useful services when you partner with one of our professional property managers, including:

- Regularly scheduled property inspections
- Cumulative and detailed financial records
- Extensive background checks that include references, credit scores, employment verification and criminal background searches
- Detailed knowledge of current location trends and competitive rate quotes
- Property advertisement on sites like Craigslist, Facebook, Realtor.ca, LivRent and Zumper

If you are interested in speaking with a specialist in property management in Coquitlam, B.C., don't hesitate to call or email us today.

Telephone: 778-355-0116


Email: info@theaxfords.com